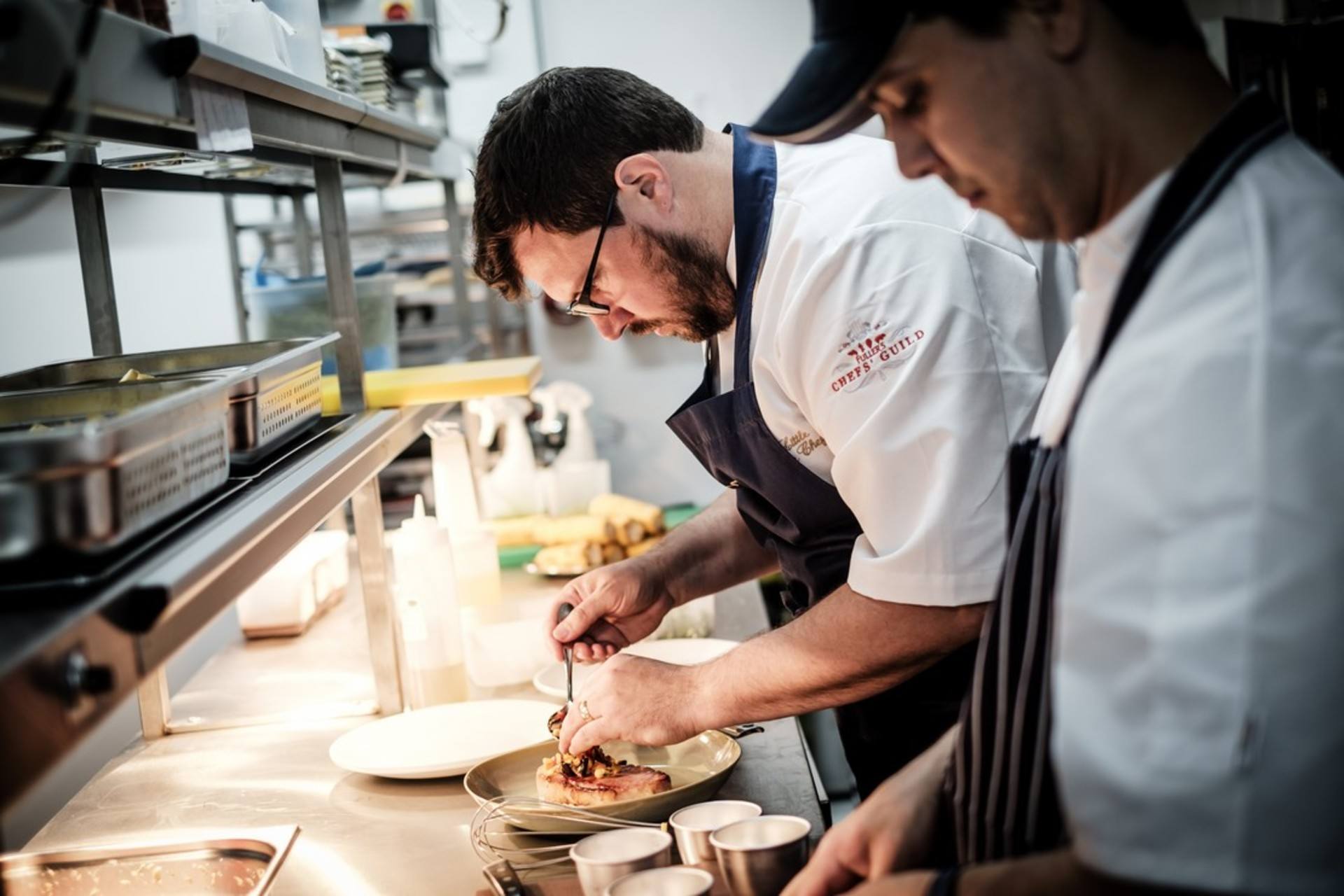 Dining at The Queen's Head
Food at The Queen's Head is a fresh, local affair, with dishes cleverly crafted from seasonal ingredients by our Head Chef Felix Zediu , and an expert kitchen team.
Passionate about provenance, our chefs know exactly where all our ingredients come from right down to the names of the farms that deliver our steaks and vegetables, and the number of the boat that caught every fish.
These fresh, supremely sourced ingredients come together in a range of classic and innovative dishes on our dinner, lunch and weekend brunch menus. We also serve a stunning Sunday roast and there's always a collection of 'Chef's Signature' specials to peruse.
Opening Times
| Day | Opening Time | Second opening Time |
| --- | --- | --- |
| Monday | | 07:30 - 23:00 |
| Tuesday | | 07:30 - 23:00 |
| Wednesday | | 07:30 - 23:00 |
| Thursday | | 07:30 - 23:00 |
| Friday | | 07:30 - 23:00 |
| Saturday | | 08:00 - 23:00 |
| Sunday | | 08:00 - 21:00 |
Food Times
| Day | Opening Time | Second opening Time |
| --- | --- | --- |
| Monday | 07:30 - 11:00 | 12:00 - 21:30 |
| Tuesday | 07:30 - 11:00 | 12:00 - 21:30 |
| Wednesday | 07:30 - 11:00 | 12:00 - 21:30 |
| Thursday | 07:30 - 11:00 | 12:00 - 21:30 |
| Friday | 07:30 - 11:00 | 12:00 - 21:30 |
| Saturday | 08:00 - 11:00 | 12:00 - 21:30 |
| Sunday | 08:00 - 11:00 | 12:00 - 20:00 |